Nepal trek and frequently asked questions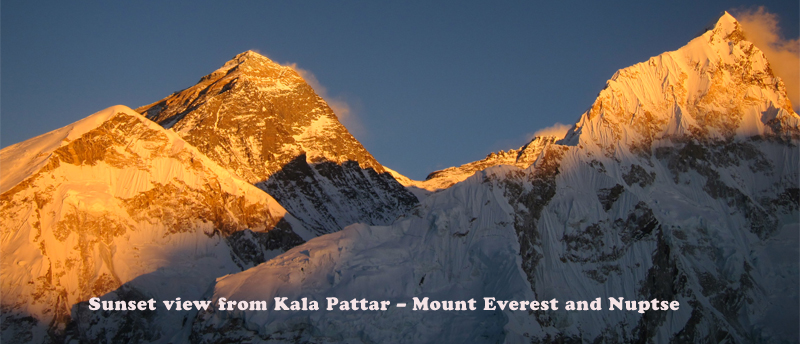 Nepal Travel Information

Passports and Visas
For a traveler who wants to travel in foreign countries, Passport and Visas are the most essential part of traveling. So, it is obligatory to know all the information Passport and Visa policies of the nation in which you are planning to visit. In the context of Nepal, all foreign tourists need to possess a legitimate Passport with a validity period of the six-month time period. Additionally, an officially approved Nepalese Visa is compulsory for entering and staying in Nepal for one's travel in Nepal. Now you must be wondering about how to attain a Nepalese Visa. The first thing you can try is to download a Visa Application Form from the official website of the Nepalese Embassy. Also, you can obtain a valid Nepalese Visa upon your arrival at the airport by filling up a form. Nepal visa arrangement you get a visa easily upon your arrival at Tribhuvan International Airport in Kathmandu. (Tourist Visa with Multiple Entries for 30 days can be obtained by paying the US $ 40 or equivalent foreign currency. Similarly, Tourist Visa with Multiple Entries for 90 days can be obtained by paying US $ 100. Please bring 2 copies of passport size photos Lastly, Nepal's government has allowed free visas to the national personnel of China & SAARC nations.
Geography and Weather
Located between two gigantic Asian nations of China and India, Nepal seems to have a very unique place where the geographical diversity tends to be higher than other neighboring counties. With the hot humid Terai plains to the south and Icy cold Himalayan ranges in the north, Nepal truly is a haven for exquisite natural landscapes and features. Due to which the ecosystem of Nepal ranges dramatically which thrive all across the nation. Also, the weather of Nepal varies accordingly to the elevation of land masses, which in turn causes increase and decrease in vegetation. The temperature in the lower regions gets mildly warm and receives sub-tropical weather patterns. But on the country, the northern region has temperature ranging below 0 degree Celsius so the amount of vegetation tends to decrease with the increase in elevation.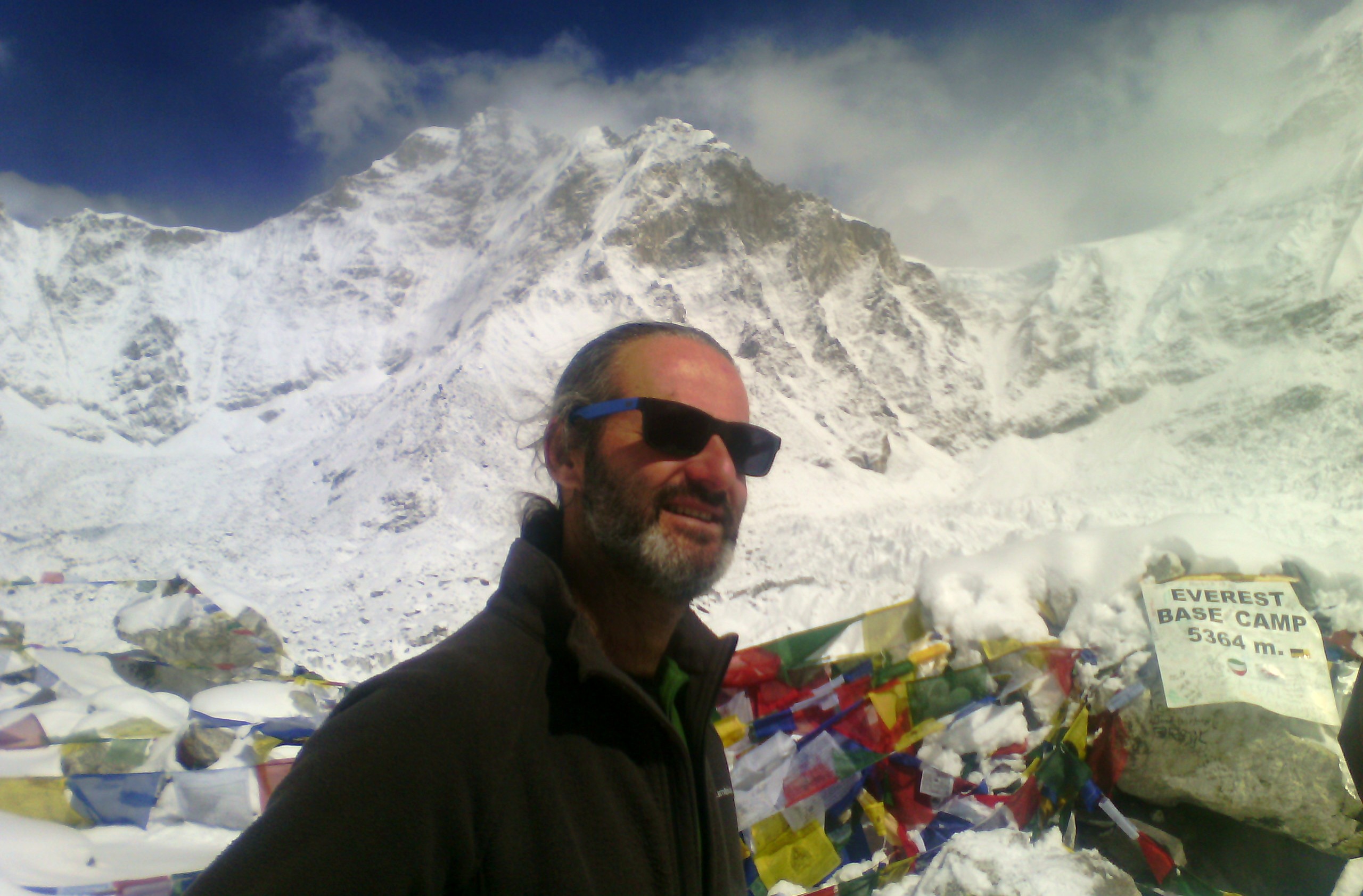 Best seasons to visit Nepal and trekking gear
Filled with diverse natural and cultural extremities, Nepal truly is a blessed nation in which travelers hurdle in huge numbers each year. To experience the authentic generosity of Nepalese people and travel inside one of the world's most beautiful trails, Nepal has become a famous for adventure seekers from around the world. You can visit Nepal almost throughout the whole year but nevertheless, Nepal has two best seasons in which tourists can get the most out of their visit. The first one is the autumn season and the second one is the spring season. Best season to do trekking in Nepal is from March to May and September to December. Even from May to September it will be monsoon time possibly rainy. From December to March to the weather reach below zero but you will see amazing views of Mount Everest. Even in off season there are few trekkers in mountain.
Anyone who loves trekking and wants to view the Himalayan Mountains with clear visibility throughout their travels then the autumn season is the finest one among all the months. Tourists from all over the globe make their plans of visiting Nepal, mostly during autumn season. The trekking trails spark with the blossoming rhododendron forests which keeps the joy of travel alive. Not only has that but the temperature remained cool enough for travelers to enjoy walking even during the day time. Hence, autumn season is the prime time for travelers to visit Nepal. Similarly, the spring season opens up some clear ways to visit Nepal. Just like autumn season, this season also attracts tons of tourists during which the weather and temperature remains good stable enough for tourists to travel in all parts of reason.
Above 3000m the weather at night will be freezing cold. we recommend to bring down jacket,sleeping bag(thermal liner make it extra toasty), fleece jacket, thermal underwear, pairs of long paints,3 synthetic t-shert,footwear Trekking boot, trekking socks, rain coat,wollen hat,globes,sun lotion, polarized sunglasses, travel towel, tissue paper, lip bam,camera,back up for mobile and sandal for evening walk.You will need first aid kit including medicine like,Diamox (for any symptoms of headaches, dinginess, loss of appetite) diarrhea, antibiotics, bandage for blister, use a lot of water and be vegetarian is best way to survive in mountain.In mountain tempature is freezing cold you have to bring toilet paper from city and natural water from the mountain is healthy for drink we recommend to bring water purification tablet or aqua liquid to purify water.
Nepali common food
Nepal has rich in cultural diversity,123 ethnic group and 125 cast people used to live according to geographical differences. Normally, in Nepal people have meals thrice a day, in the morning they drink milk/black tea, before noon take lunch, after mid-day take Khaja and in the evening take dinner. Normally they take lunch what is available in their house like Dhido, Dal, Bhat, Tarkari, Achar (Lentil, Rice, Curry and Pickles). However, you can get different kinds of western food during the trek they may bring some food from city.
Bhakatapur Darbar Squire

Trekking guide and potter
The government of Nepal considers hiring guide or potter above 3000m height. Government have every year providing special training for guide how to be safe on high mountain from altitude sickness, how to use first aid Medical kit in emergency
, how to safe life of injured trekkers life in high mountain. Trekking guide has many advantages to High Mountain they will explain about nature, culture, customs, flora and fauna. Every year we heard news trekkers are disappeared in mountain because of lonely trekkers. Before booking your trip insure that your company is register at "Trekking Agencies Association of Nepal'' (TAAN) www.taan.org.np.
Accommodation and Trekking Permit
Mountain every places it will difficult to find luxurious hotel that why we will provide accommodation according availability of local place sometimes they will offer wooden house rooftop is covered with tin. If you like to do Everest Region can reach by land from Kathmandu to Jiri and 3 days walk to reach lukla.From Kathmandu to lukla 30 minute flight also available Entry permit of Sagarmatha national park permit are necessary before starting your trek which will available at Bhrikutimandap in Nepal tourism Board. Trekking or Agencies of Kathmandu are also authorized to issue permit from government.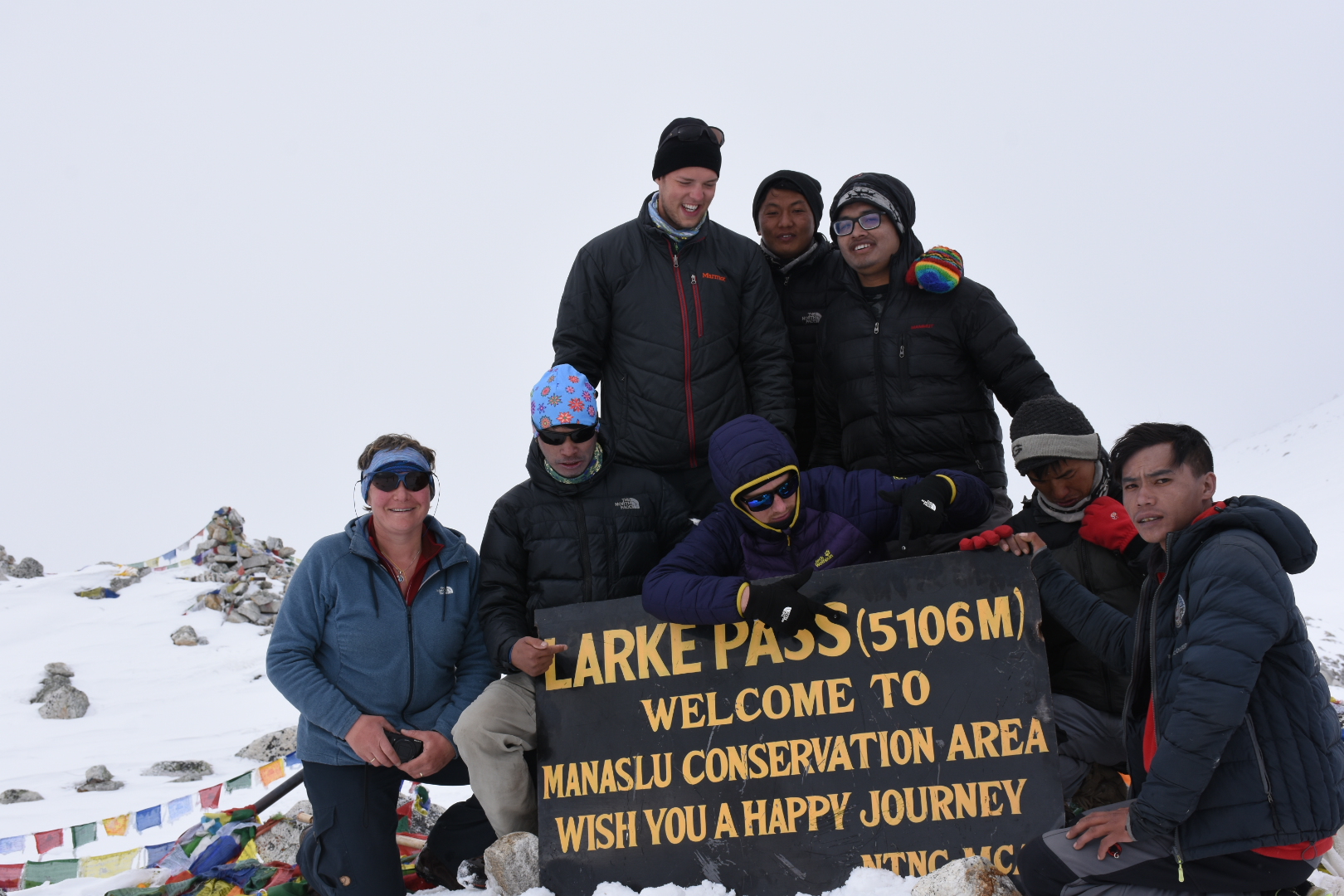 Solo trek, group joins and crew
We plan schedule according to interest of our Clint event they want to enjoy in group we have fix departure as well. We do have female trekking guide as well or even male guide also fully responsible from our company they will help to make your trek more comfortable and safety. Our crews were fully insured from authorize company from Nepal.
Payment and credit card
In major cities of Nepal like Kathmandu,Pokhara,Chitwan people accept Master Card and Visa JCB,SCT,American Express and the traveler's checks.In mountain there will not sufficient internet facility and ATM machine that's why you will bring cash while going trekking or remote areas of Nepal.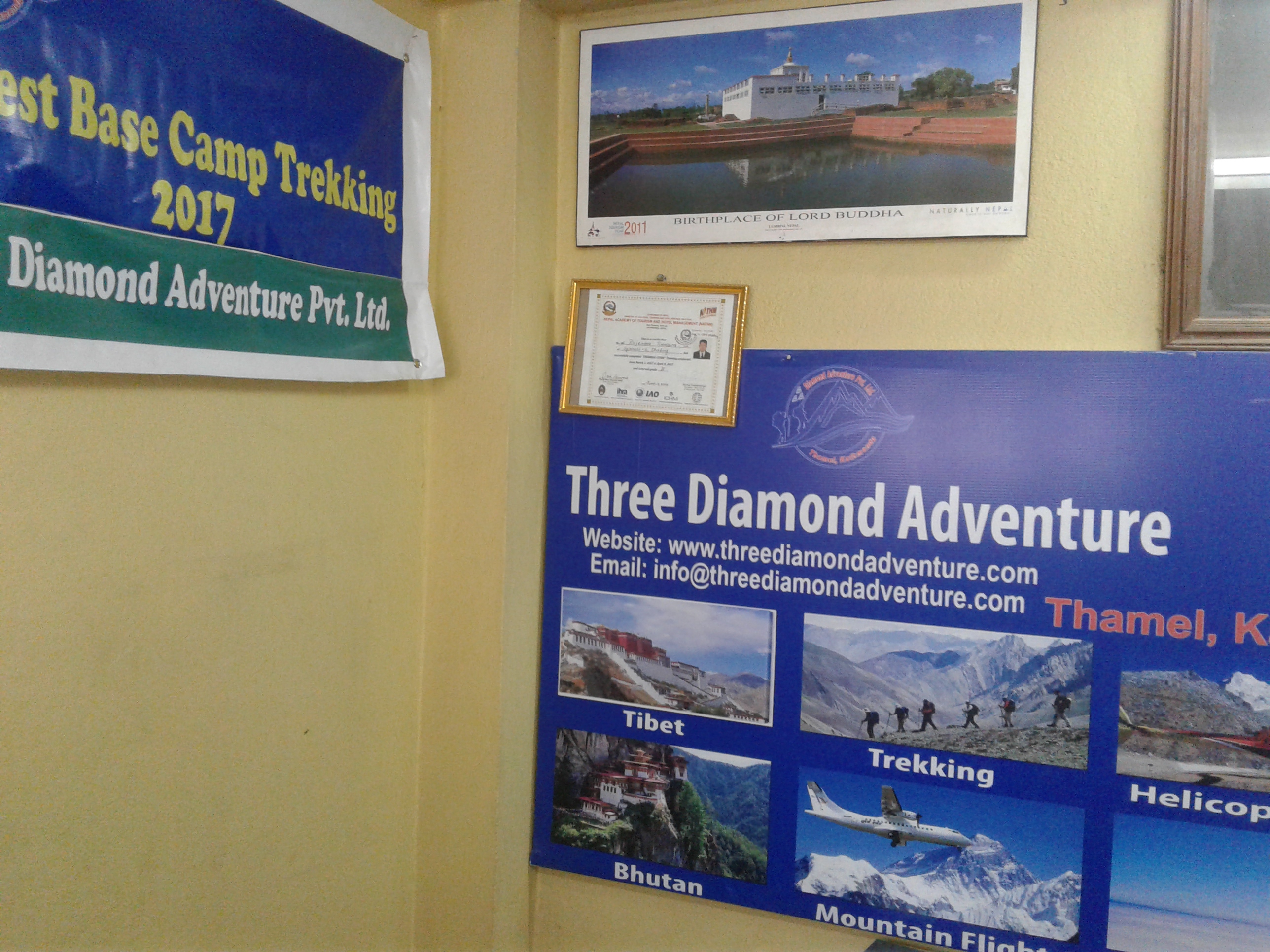 Popular trekking trail of Nepal
Nepal is known as great Himalayan trail country 1700 KM from Humla to Kanchaenjunga longest trekking trail in the world Bhutan in the east and Pakistan in west.Nepal consist 8 tallest mountain over 8000m from 14 tallest mountain in the world. World Highest mountain located in Nepal,Mt Everest (8,848m).Another world's most popular trekking destination Annapurna trek,Manaslu circuit trek,Langtang trek,Kanchanga trek Upper Mustang and Dolpo trek are popular among trekkers which are located in Nepal. Join with Three diamond Adventure to make your holiday unforgettable in Nepal.