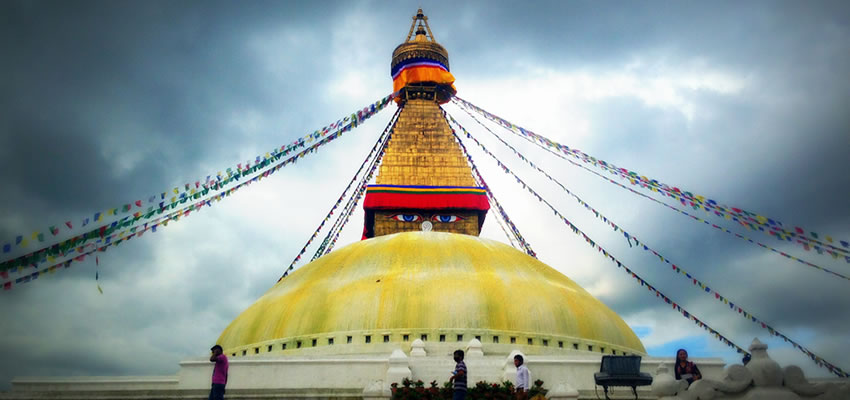 Best seasons to visit Nepal
Filled with diverse natural and cultural extremities, Nepal truly is a blessed nation in which travelers hurdle in huge numbers each year. To experience the authentic generosity of Nepalese people and travel inside one of the world's most beautiful trails, Nepal has become a Famous for adventure seekers from around the world. You can visit Nepal almost throughout the whole year but nevertheless, Nepal has two best seasons in which tourists can get the most out of their visit. The first one is the autumn season and the second one is the spring season.
Anyone who loves trekking and wants to view the Himalayan Mountains with clear visibility throughout their travels then the autumn season is the finest one among all the months. Tourists from all over the globe make their plans of visiting Nepal, mostly during autumn season. The trekking trails spark with the blossoming rhododendron forests which keeps the joy of travel alive. Not only has that but the temperature remained cool enough for travelers to enjoy walking even during the day time. Hence, autumn season is the prime time for travelers to visit Nepal. Similarly, the spring season opens up some clear ways to visit Nepal. Just like autumn season, this season also attracts tons of tourists during which the weather and temperature remains good stable enough for tourists to travel in all parts of reason.
Passports and Visas
For a traveler who wants to travel in foreign countries, Passport and Visas are the most essential part of traveling. So, it is obligatory to know all the information Passport and Visa policies of the nation in which you are planning to visit. In the context of Nepal, all foreign tourists need to possess a legitimate Passport with a validity period of six-month time period. Additionally, an officially approved Nepalese Visa is compulsory for entering and staying in Nepal for one's travel in Nepal. Now you must be wandering about how to attain a Nepalese Visa. The first thing you can try is to download a Visa Application Form from the official website of Nepalese Embassy. Also, you can obtain a valid Nepalese Visa upon your arrival at the airport by filling up a form.Nepal visa arrangement you get a visa easily upon your arrival at Tribhuvan International Airport in Kathmandu. (Tourist Visa with Multiple Entries for 30 days can be obtained by paying US $ 40 or equivalent foreign currency. Similarly, Tourist Visa with Multiple Entries for 90 days can be obtained by paying US $ 100. Please bring 2 copies of passport size photos Lastly, Nepal's government has allowed free visas to the national personnel of China & SAARC nations.
Weather & geography
Located between two gigantic Asian nations of China and India, Nepal seems to have a very unique place where the geographical diversity tends to be higher than other neighboring counties. With the hot humid Terai plains to the south and Icy cold Himalayan ranges in the north, Nepal truly is a haven for exquisite natural landscapes and features. Due to which the ecosystem of Nepal ranges dramatically which thrive all across the nation. Also, the weather of Nepal varies accordingly to the elevation of land masses, which in turn causes increase and decrease in vegetation. The temperature in the lower regions gets mildly warm and receives sub-tropical weather patterns. But on the country, the northern region has temperature ranging below 0 degree Celsius so the amount of vegetation tends to decrease with the increase in elevation.