Volunteering in Nepal | Three Diamond Adventure
Three Diamond Adventure can provide expertise in volunteer placement for travelers visiting Nepal help to join in community work...
Posted on: Mar 13, 2017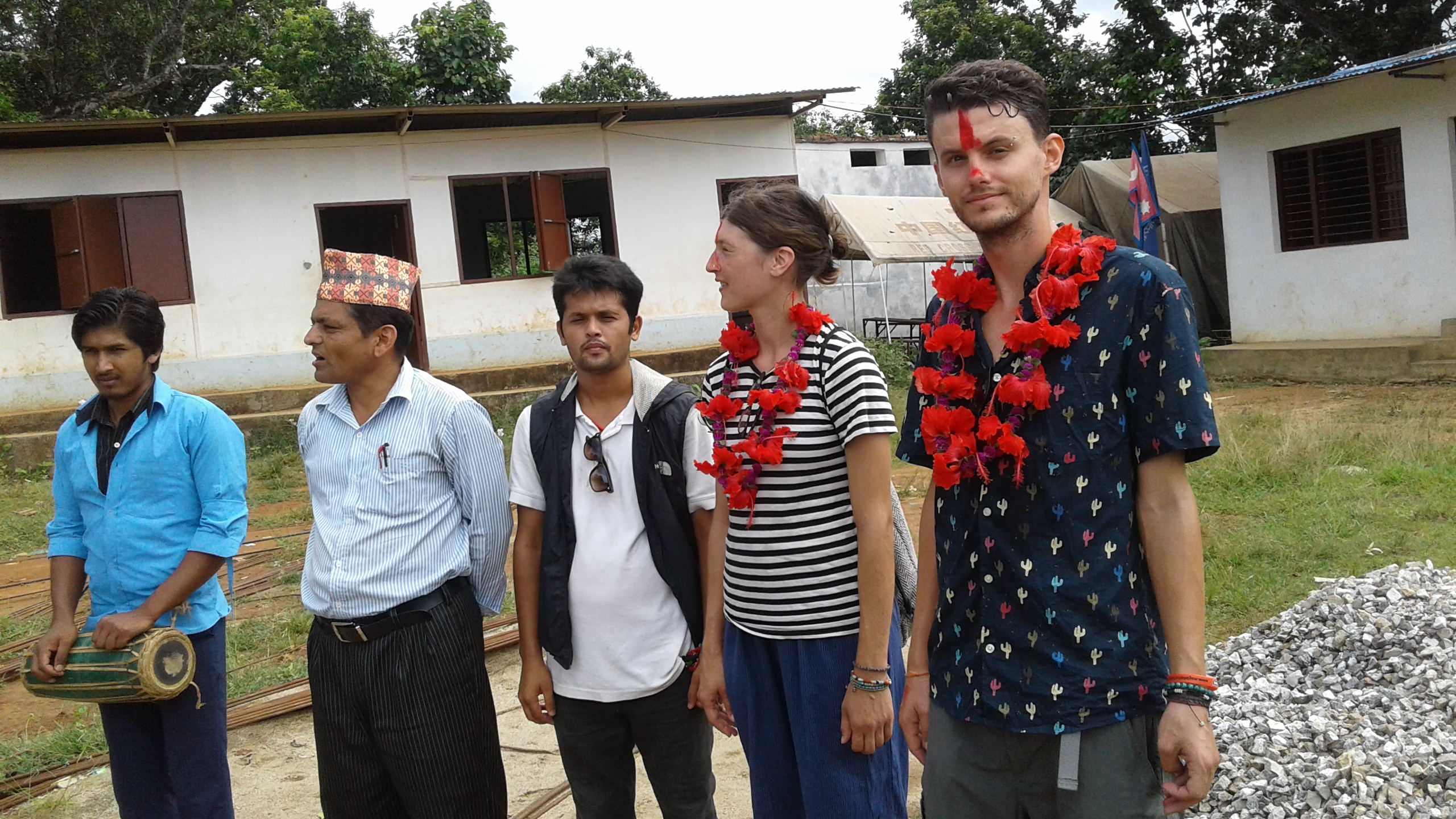 Electrify a School in Nepal
With your help, we can better educate hundreds of children in remote Nepal, renewable electricity.Three Diamond Adventure is register trekking company in Nepal,We arrange volunteering in different remote part of Nepal help to join for community work..
The Story of Shree Jageshwor Higher Secondary School
Shree Jageshwor (SJS) is a school in Gorkha district, central Nepal. In the village of Mahadevtar, it provides quality education to 500 children from nearby villages, and is a highly regarded school in the area.
Listen to an interview with the School Principal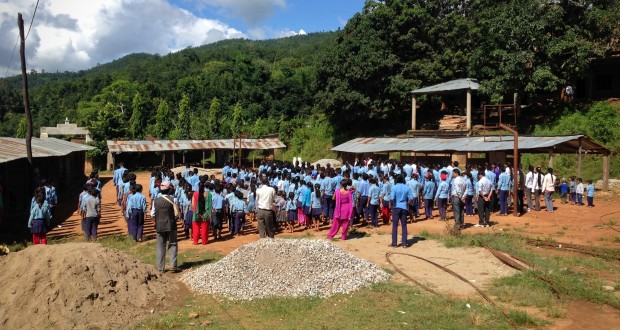 In April 2015, the Gorkha Earthquake devastated large sections of Nepal, especially the district of Gorkha, the epicentre of the quake. In a country with a history of poverty and weak institutions, many buildings collapsed and infrastructure was destroyed.
SJS lay close to the epicentre of the quake. Every building collapsed, and what remained were piles of bricks and sheet metal. The quake was followed by heavy rain and flooding, and much of the schools resources including books, electronics and furniture were lost.
Since that time, several makeshift Temporary Learning Centres (TLCs - seen above) have been built from old sheet metal and wood. There is one new staff building, and under construction there are two new earthquake-proof buildings, funded by NGO's. A part of SJS's struggle lies in the minimal government funding for rebuilds across Nepal, and insufficient NGO support.
Our Story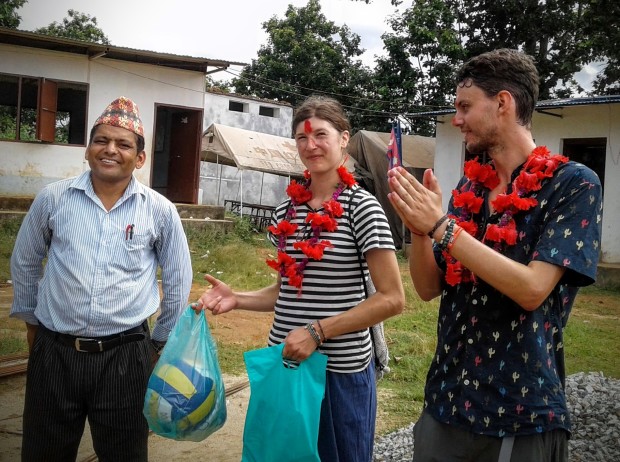 Our names are Emma Hollo and Rian Finnegan. We are Solar and Electrical Engineers from Sydney, Australia, in Nepal to visit a beautiful country and learn about an ancient culture. We found SJS through our friend Rajendra Timalsina (an ex-student of SJS), and ended up volunteering and teaching there. The courage and perseverance of the students and teachers in such difficult circumstances touched our hearts. School Principle Edu Sir (seen in the photo above) was just one of those teachers.
When we enquired about the existing solar panels, we stumbled across a peculiar coincidence - it had been installed 6 years ago by a team from our University of New South Wales (UNSW) including our past professors and friends. However, some vital system components have been destroyed, and it is currently not operational.
Empowering Learning
Primary Goal: Solar Power
Our primary goal is to repair and upgrade the schools Solar Photovoltaic Electricity System to provide important facilities for students, teachers and the community.
Nepal experiences rolling blackouts, and SJS may not have electricity for days at a time. Of the previous system, only the solar panels are in working order. We've engaged a local solar company (Shivashakti Solar Energy) and, critically, we've fostered a relationship between a local business and the school, ensuring the system can be reliably maintained.
Our goal is to fundraise for the following items:
Two new 1500 Ah batteries
New inverter (upgrade to grid-connect)
Wiring, transport, and installation
The total cost for this project is $1600 AUD (1,25,900 NPR)
The solar system will provide a reliable source of power for computers, lights, fans and any other electrical equipment necessary for running a school. This equipment is also used by the greater community for life admin and night classes.
Stretch Goals
Extra funds raised will go towards upgrading and replacing the existing IT equipment, and providing educational resources. If possible we will fund:
printer/scanner
projector
laptop(s)
furniture
whiteboards
school materials (e.g. textbooks, etc)
Hello all you generous folk out there.
Thanks for your generous support!

We successfully installed the hardware at the school. Because you all provided far more than was necessary, we were also able to make a sizeable donation to the school of more than $1500 AUD, which will go towards school materials like computers, printers, textbooks etc.

Below is a picture of us with Manohar, who's provided the solar hardware, and several of the teachers at the school. I'm sure many of the teachers and students would like to extend their thanks to all of you who donated. If you're ever in Nepal, you would be more than welcome to visit the school and village and see the difference you've made.

Good bye for now.
Rian, Emma and {Three Diamond Adventure} Raj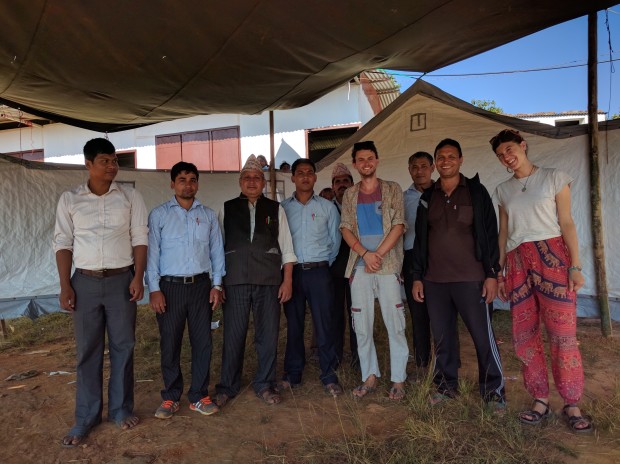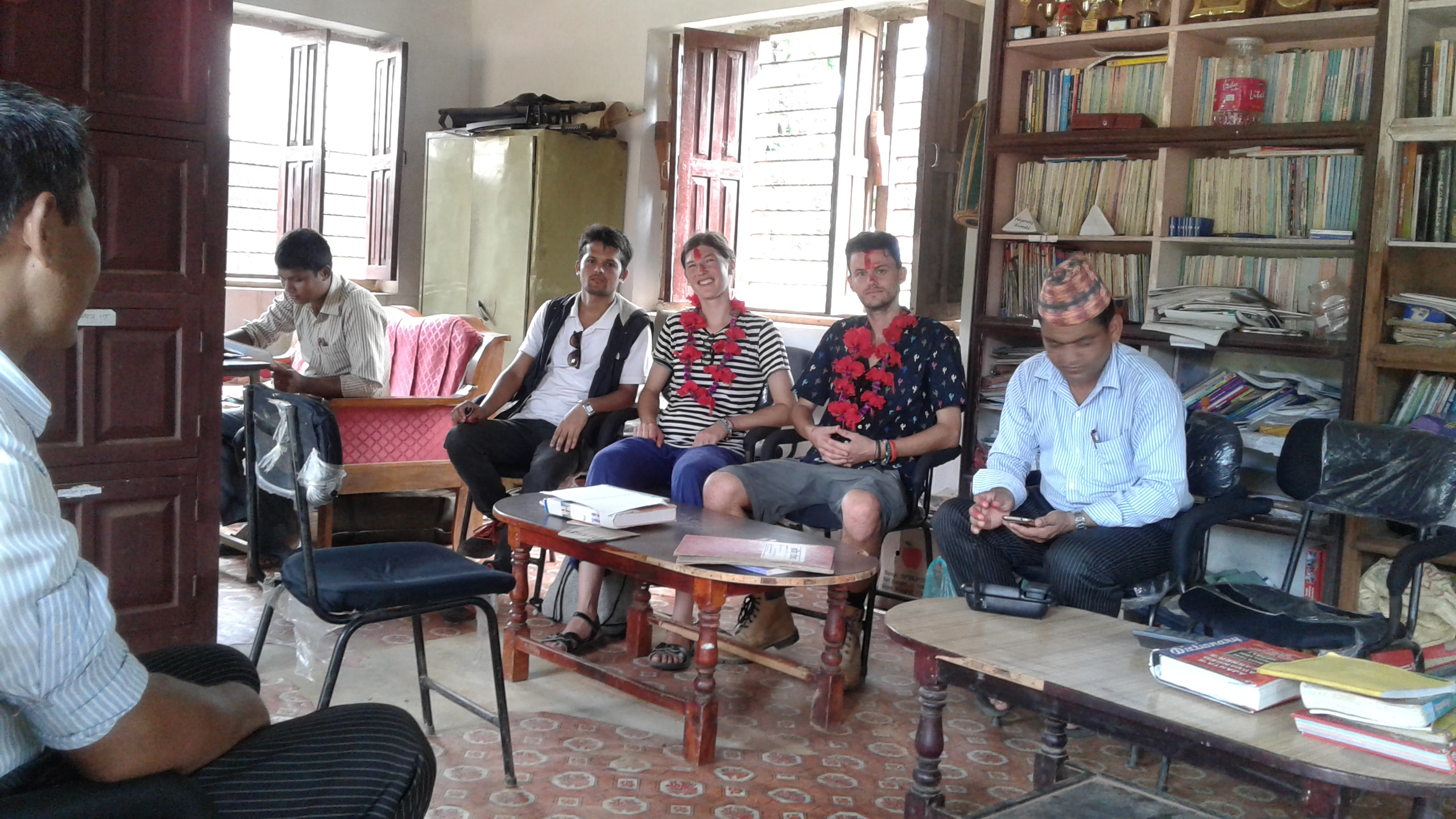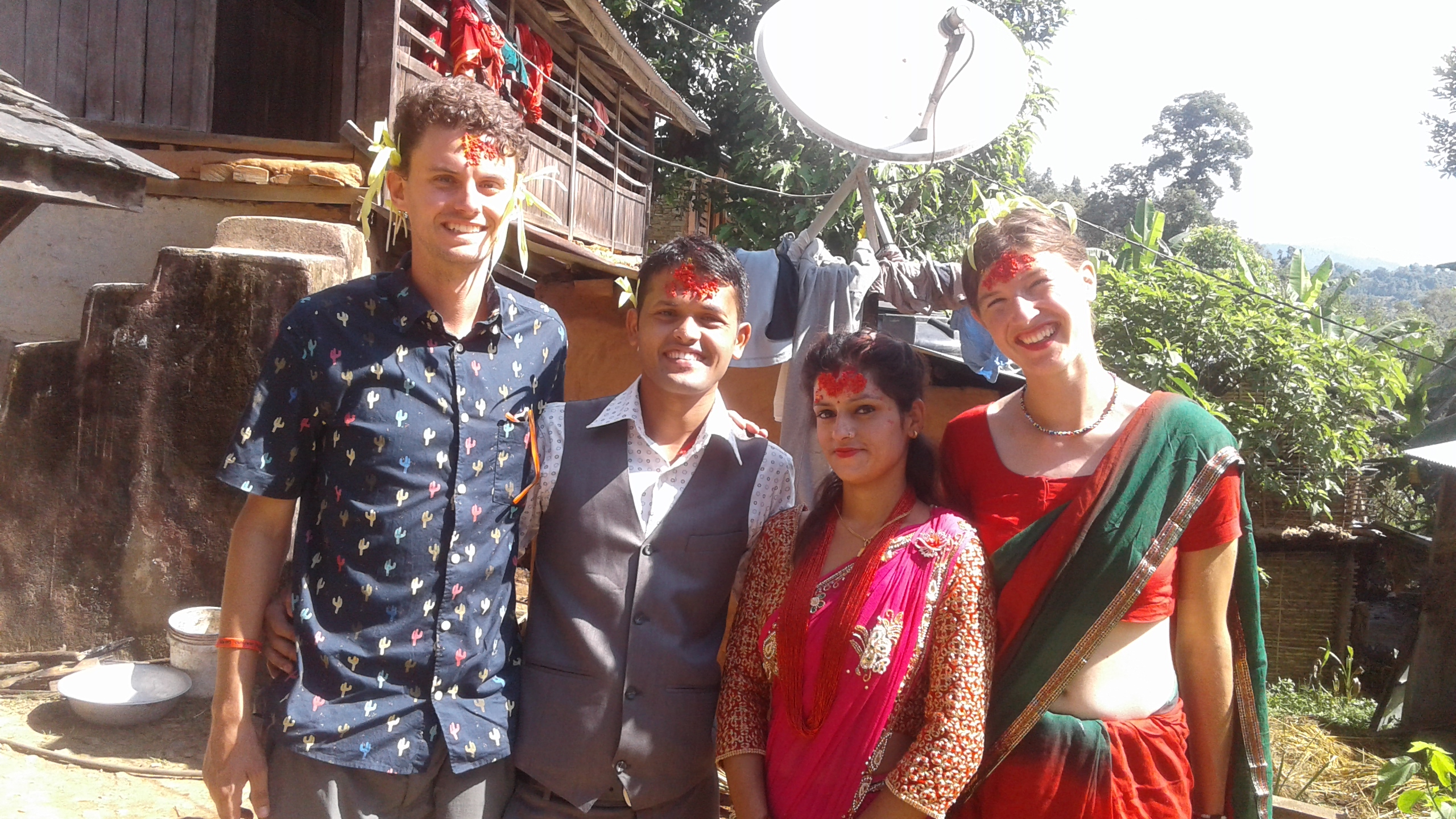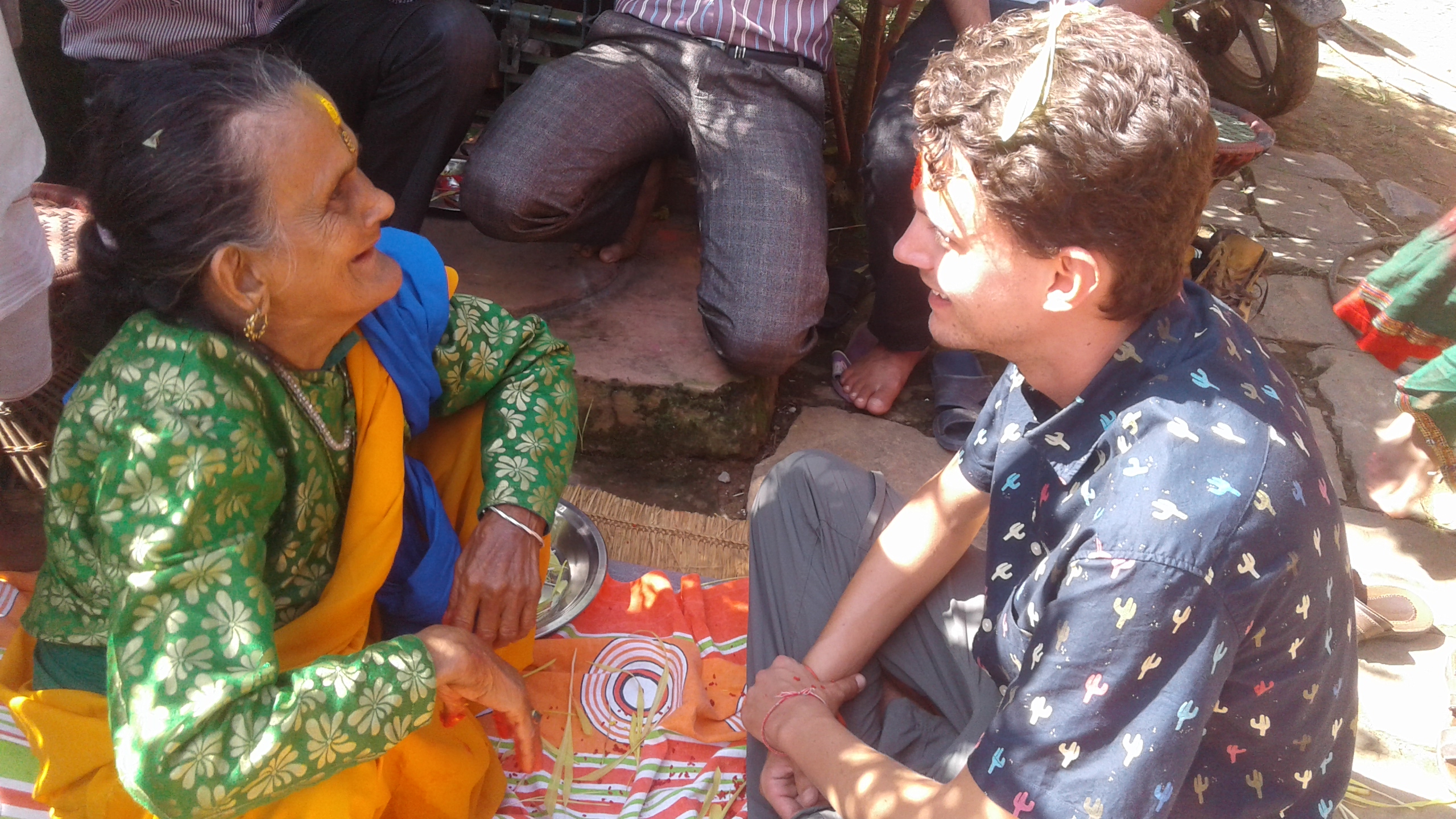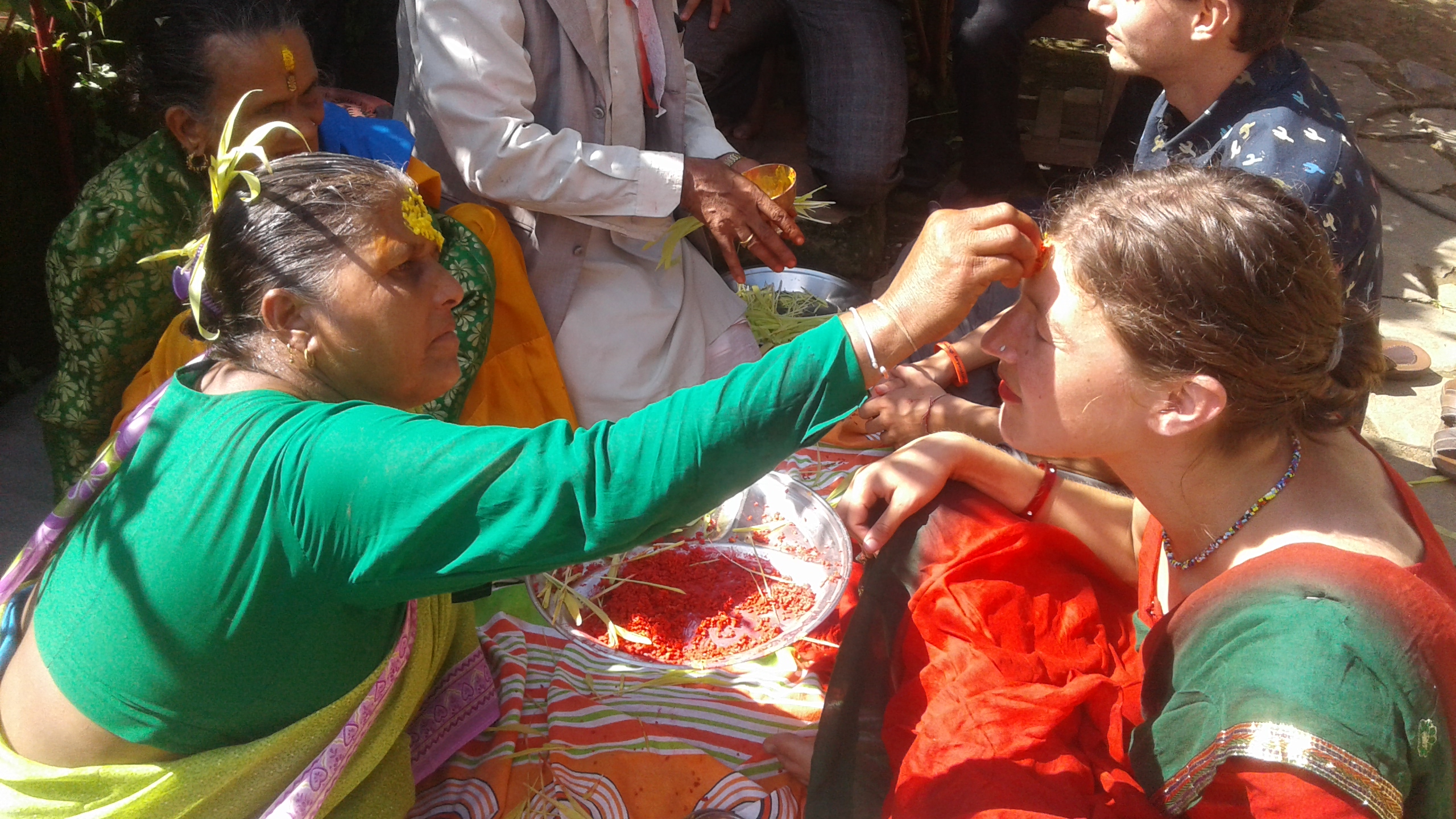 Tags:
Volunteering in Nepal,Nepal remote area trekking,Trekking in Nepal,Volunteer organizer in Nepal